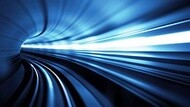 On a roll, MICHELIN India to double capacity
Tyre-maker sees demand growing in the replacement market
Chennai, September 4
Global tyre brand MICHELIN continues to expand its operations in India both in terms of capacity and capabilities.
The Chennai factory, its largest and most advanced globally, which has come up at an investment of over ₹3,500 crore is on the verge of expanding production capacity to 30,000 tonnes a year.
"We are on track to doubling the capacity in our plant within this year. This capacity increase is due to increased demand from the replacement market and widening of the tyre portfolio manufactured from Chennai plant," said Mohan Kumar, Executive Vice-President, MICHELIN India. He, however, did not provide financial details of the expansion.
MICHELIN has been witnessing demand for its truck and bus radial tyres in the replacement market. "We expect this cycle of growth to sustain on the back of a good monsoon, infrastructure push by the Government and increasing rural demand. Our tyres are showing good performance from a cost per km basis as well as safety and reliability leading to our growth year-on- year," he added.
R&D operations
The company has also strengthened its presence in India with an R&D centre in Gurgaon and a materials testing laboratory in Manesar in recent years.
These facilities have been established to adapt cutting-edge global MICHELIN technologies to develop products that are designed specifically for Indian conditions.
Its latest X Guard range of truck radial tyres and X Multi tubeless radial range are the result of its local R&D operations.
Riding on two-wheeler
Apart from truck and bus radial tyres, two-wheeler tyre segment is also a key growth enabler for MICHELIN in India. The company has recorded a CAGR of about 50 per cent in the past five years in this segment.
"We are very encouraged to see more leisure and performance bikes being introduced in India by renowned global brands such as the most recently launched BMW G 310 R which comes equipped with MICHELIN Pilot Street radial tyres," said Kumar.
MICHELIN has an agreement with TVS Srichakra to produce MICHELIN-designed bias motorcycle and scooter tyres for the Indian market. MICHELIN radial tyres for superbikes are imported.
The French tyre maker's presence in the intercity bus segment is also strong through association with Volvo, Scania, Daimler, MAN along with rising demand from the replacement market.
"We also supply tyres to multiple State Transport Corporations in addition to a large number of commercial bus fleets. Our presence in this segment will further strengthen with more and more fleets opting for radial tyres to reduce their operating cost and maximise profits," he said.
MICHELIN tyres are sold through more than 5,000 outlets in 150 locations across the country.