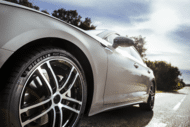 When to use reinforced tyres ?
What are reinforced tyres and when should they be used? Are they necessary for your vehicle? Read our article to find out.
What are reinforced tyres?
The term can be misleading. One might imagine that reinforced tyres are able to withstand the stresses of rough and stony roads so as to avoid punctures... but in reality, it is quite another matter! 
Indeed, reinforced tyres are not intended for off-road use. They are tyres with an increased load capacity. They allow you to drive in good conditions while supporting a higher load due to the mass of the vehicle.  
There are several ways to absorb the mass of a vehicle: 
either by increasing the size of the tyre: this increases the volume of air that carries the load,
or by increasing its pressure. 

It is for this second option that reinforced tyres have been designed. 
Reinforced tyres, formerly marked REINF on the sidewall (for "reinforced"), are now called XL (Extra Load), as opposed to SL (Standard Load).  
The load index of the tyre (which is marked on the sidewall of the tyre) is higher on an XL tyre than on an SL tyre, which means that it is able to support a heavier vehicle. 
Reinforced tyres for which types of vehicles?
Reinforced tyres are designed for vehicles with a high mass, such as SUVs.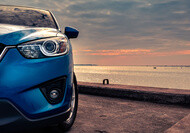 Some examples:
BMW X2 M35i (4x4): XL reinforced tyres, size 225/45 R 19 96H
MERCEDES 1.3 L 109 (MPV): XL reinforced tyres, size 225/40 R 19 93H
RENAULT Koleos II1.8 dCi 150 (4x4): XL reinforced tyres, size 225/55 R 19 103V
SEAT Tarraco 1.9 TSI 190 (4x4) : reinforced tyres XL, size 235/45 R 20 100V
VOLVO XC 60 2.0 T6 320 (4x4): XL reinforced tyres, size 255/45 R 20 105H
 
Contrary to what one might think, utility vehicles such as vans, which have to carry heavy loads, do not use XL tyres. Their tyres have their own specific marking designated by the letter C, which is visible on the sidewall of the tyre where the size is indicated.
What is the difference between XL and HL?
HL (Heavy Load) tyres are a more recent standard, introduced in 2021, to meet the need expressed by car manufacturers for tyres capable of carrying even greater loads than XL tyres.
Why? Simply because new types of vehicles have arrived on the market: electric and hybrid vehicles.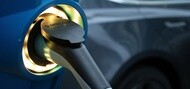 The electric batteries add extra mass that a new type of tyre had to be able to support without having to increase the size. The industry has therefore agreed on a new standard called HL, which now precedes the traditional size marking.
Example : HL 225/45 17 XL 124V
However, the HL standard is not necessarily reserved for electric and hybrid vehicles. Some sporty and heavy cars are also fitted with HL tyres, such as the Mercedes AMG C Class Sport and other vehicles of this size.
Can I fit reinforced tyres to my vehicle?
If your vehicle does not require XL tyres because of its weight, there is no point in using them.
Indeed, a reinforced tyre is heavier than a standard tyre, which implies more stiffness with the disadvantage of a slightly less comfortable ride. It also has a higher rolling resistance, which means that it consumes a little more energy.
On the other hand, if your vehicle requires reinforced tyres because of its large mass, it is not recommended to fit standard tyres. With the same pressure, they would be crushed and would not work properly on the road. They would also wear out more quickly.